UCR has a beautiful, park-like campus that is within a short driving distance to all Southern California attractions. Riverside is uniquely situated so that residents may go surfing in the morning, mountain hiking (skiing in winter) in the afternoon and enjoy a winery or a night out in downtown LA or San Diego. With many community and campus activities and organizations, there is something for everyone at UCR! As a part of the CSE student body at UCR, students enjoy the benefits of a smaller campus, which include a relaxed and personal atmosphere with specialized attention and guidance from faculty. As a part of the prestigious UC system, students may also take advantage of the innovative research, first-rate professors, and worldwide networking.
First-rate research institution
Excellent career opportunities for alumni
Very diverse and culturally aware campus
New, state of the art facilities
Superior student recognition
Strong sense of community and pride
Worldwide networking through UC connections, graduate research, conferences and more
Enthusiastic CSE staff and advisers that are able to assist students through their academic careers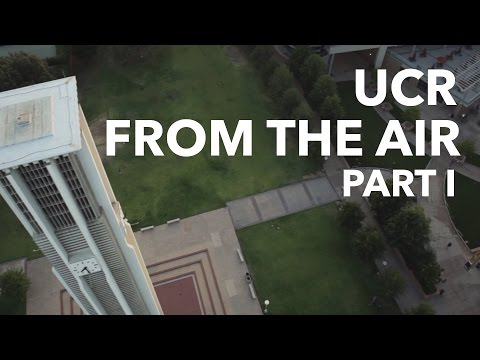 Quick Facts about UC Riverside
UCR is ranked 37th in CSRankings; CSRankings is a ranking of CS Departments in the US and globally based on publications in the topmost venues in different areas of CS. It is a strong indicator of high research quality.

CSE ranks even higher in several specialties (14th in Systems overall, 12th in Architecture, 18th in Networking, 17th in Security, 27th in Databases, 5th in Design Automation, 17th in Embedded Systems, 4th in High Performance Computing, 26th in Measurement and Performance Analysis, and 24th in Bioinformatics).

UCR is ranked 43rd among the best national public universities | U.S. News & World Report, 2010
UCR Bourns College of Engineering is ranked 35th among public schools of engineering | U.S. News & World Report, 2010
UCR is ranked #5 in the nation for ethnic diversity | U.S. News & World Report, 2010
Washington Monthly 2011 ranked UCR 5th in the nation in contributing to the public good.
Our Graduates have found careers at companies including IBM, AT&T, Google, Intel, Microsoft, Qualcomm, ESRI, and eBay and faculty positions including UC Irvine, Simon Fraser University, University of Massachusetts, Case Western Reserve University, George Mason University, Florida Atlantic University, University of Houston, University of Arizona, Dalhousie University and Northeastern University.
UCR has recently been reported on the US News and World Report 'Best Colleges: Up-and-Coming National Universities' List. According to US News and World Report, "College presidents, provosts, and admissions deans were asked to nominate up to 10 colleges in their U.S. News America's Best Colleges ranking category "that are making improvements in academics, faculty, students, campus life, diversity, and facilities. These schools are worth watching because they are making promising and innovative changes. This item on the peer survey enabled college officials to pick schools within their ranking category that are rapidly evolving in ways that the public should be aware of and that are not always quickly noticeable in a college's year-to-year rankings."
The Financial Engineer (TFE) Times' 2016 Master of Computer Science Rankings are the most comprehensive rankings for graduate computer science programs in the United States. TFE Times ranked the UCR Master of Computer Science program 37th out of 240+ programs. The new TFE ranking lists us ahead of many competitive schools (including other UC counterparts) that have much larger programs.